Since 2000, local family-owned Ridgewood Gourmet is committed to provide superior quality BBQ food at reasonable price to satisfy the most discerning of palates. We source only the best-quality fresh meat and deli that is available to the market. And we strive the best we can to make sure that everything we cut, marinate, roast and create is top-notch quality — the kind of quality that you can really taste.
Hey, we do not use fillers or preservatives.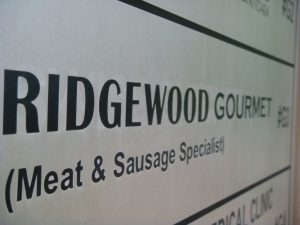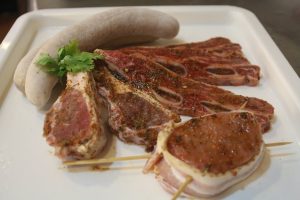 In short, we are just as enthusiastic about food as you are – a philosophy that built our successful business, and an ethos that guides us still.
Tucked in the prime neighbourhood of Mount Sinai, Ridgewood Gourmet is not only a well-stocked neighbourhood grocer, a butchery with sausage-maker, but also a commercial kitchen. This is where quality meats, great prices and friendly services are a tradition.
Enjoy the Taste of Quality — Welcome to Ridgewood Gourmet!